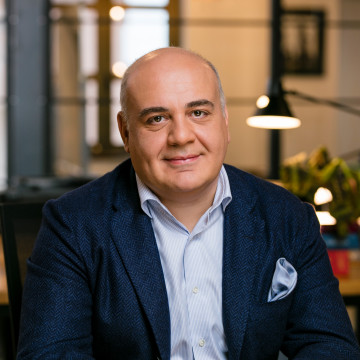 Irakli Gilauri
Chairman & CEO
Irakli Gilauri formerly served as the CEO of BGEO Group from 2011 to May 2018. He joined as CFO of Bank of Georgia in 2004 and was appointed as Chairman of the Bank in September 2015, having previously served as CEO of the Bank since May 2006. Prior, he was an EBRD (European Bank for Reconstruction and Development) banker. Mr Gilauri has up to 20 years of experience in banking, investment and finance. Over the last decade, Irakli's leadership has been instrumental in creating major players in a number of Georgian industries, including banking, healthcare, utilities and energy, real estate, insurance and wine. Holds an MSc in banking from Cass Business School and a certificate in winemaking from the University of California, Davis.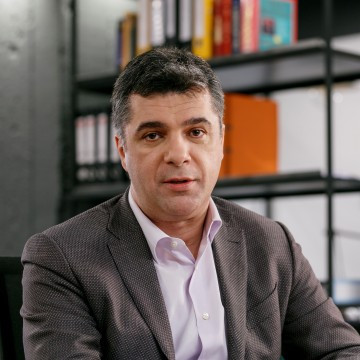 Avto Namicheishvili
Deputy CEO
In addition to his deputy CEO role at JSC Georgia Capital, Avto also serves as chairman of the Group's renewable energy, beverages, housing development and hospitality businesses. Formerly he was BGEO Group General Counsel. He was General Counsel of the Bank of Georgia from 2007 to 2018 and has played a key role in all of the Group's equity and debt raises on the capital markets, and over 25 mergers and acquisitions. Prior, he was a Partner at a leading Georgian law firm. Holds LLM in an international business law from Central European University, Hungary.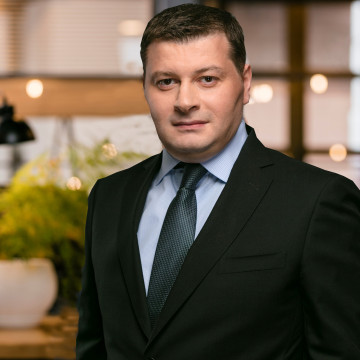 Irakli Gogia
Portfolio Manager
CEO at Retail (Pharmacy), Hospitals, Medical Insurance and Clinics and Diagnostics businesses. Formerly Deputy CEO, Finance at GHG. Prior to that Irakli was a deputy chairman of the supervisory board of Evex Medical Corporation and Insurance Company Imedi L. He has ten years of experience in the financial industry. Previously, served as CFO of Insurance Company Aldagi and Liberty Consumer, prior to which he was a senior auditor at Ernst & Young and Deloitte. Holds a Bachelor of Business Administration degree from the European School of Management in Tbilisi.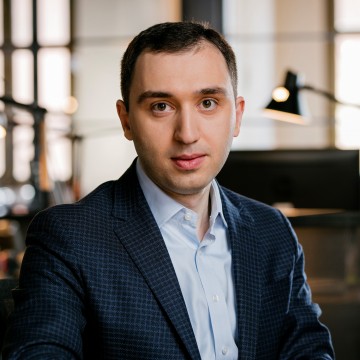 Giorgi Alpaidze
Chief Financial Officer
Formerly BGEO Group CFO. Joined BGEO as Head of Group's Finance, Funding and Investor Relations in 2016. He has extensive international experience in banking, accounting and finance. Previously, he was a senior manager in Ernst & Young LLP's Greater New York City's assurance practice. Holds a BBA from the European School of Management in Georgia. US Certified Public Accountant.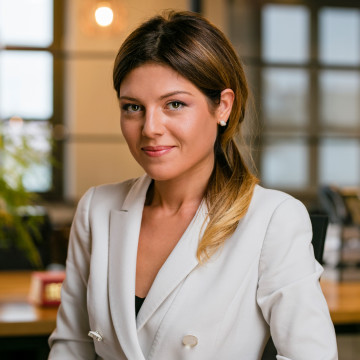 Ia Gabunia
Chief Strategy Officer
Formerly Investment Director at Georgia Capital. Joined BGEO as an Investment Director in 2017. Ia has over ten years of experience in banking and investment management. Prior to joining BGEO Ia served as Head of Corporate Banking at Bank Republic, Société Générale Group. Previously, she held numerous executive positions in leading Georgian companies. Ia holds a BSc degree from London School of Economics and Political Science, UK.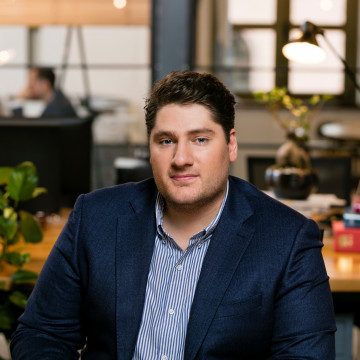 Giorgi Ketiladze
Managing Director, Investments
Formerly Investment Officer at BGEO Group. Joined BGEO in 2017. Previously, worked at Deutsche Bank in Corporate Finance department and at KPMG consulting in Germany. Giorgi holds a master's degree from London Business School.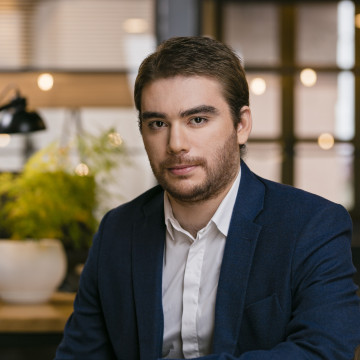 Gigi Getia
Senior Director, Investments
Formerly investment officer at BGEO Group. Joined BGEO in 2017. Previously worked for T. Rowe Price in investment team and as an analyst in CAS and Trim2, financial advisory firms based in London and Florence, respectively. Gigi holds MSc in Finance from London Business School. He is a CFA charterholder and a member of the CFA society in the United Kingdom.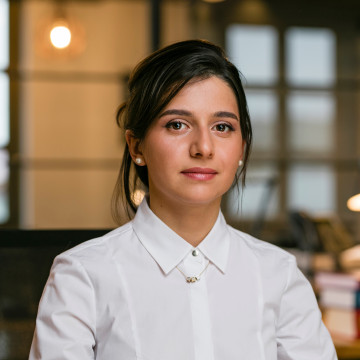 Nino Vakhvakhishvili
Chief Economist
Joined Georgia Capital in 2018. Nino is an IMF's Short-term Expert and a visiting lecturer at the University of Georgia. Before joining the company, she spent over five years at the National Bank of Georgia. Holds a master's degree in economics from ISET.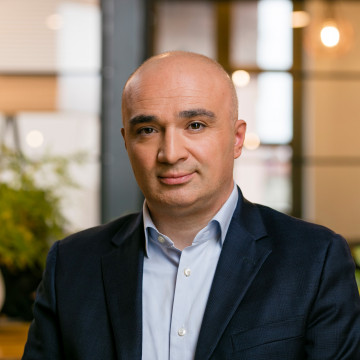 Levan Dadiani
General Counsel
Formerly Senior Group Lawyer at BGEO Group. Joined BGEO in 2012. Levan has an extensive experience in commercial law, equity investments, corporate and project financing and energy projects. Previously, he was a Partner at a leading Georgian law firm. Holds an LLM degree in International Business Law from University of Texas at Austin, USA.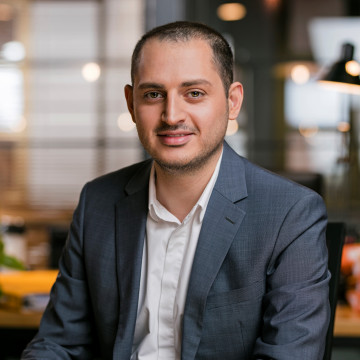 Zura Nemsadze
Head of Finance
Formerly served as a Head of Reporting, Budgeting and Analysis in BGEO Group. Joined BGEO in 2009 and since then held various managerial positions within the Group subsidiaries. Holds BBA degree from European School of Management (ESM) in Georgia.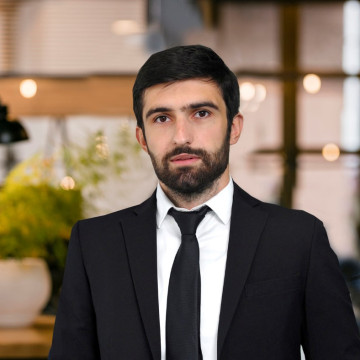 Giorgi Berishvili
Head of Internal Audit
Joined Georgia Capital in 2022. Giorgi has more than 10 years of working experience in audit, assurance engagements, and consulting services in different industries, including financial services and insurance. Prior to joining Georgia Capital, he was a senior manager at "Deloitte & Touche" LLC. Holds an undergraduate degree from Caucasus School of Business and is a qualified member of the Association of Chartered Certified Accountants and the Institute of Internal Auditors.